ROGER WILLIAMS INN
EST. 1930


RESTORATION PROGRESS

2017
​September 2017
Patio poured!

Brick replacement and paint on some exterior front sections completed.

August 2017
Patio layout begun.

July 2017
Finish coat of paint applied to front mid-section and sign.

​June 2017
All window sections opened up in lobby.

April 2017
The first window section opened up in lobby.
​
March 2017
2nd floor drywall and priming complete. Painting begun.

​February 2017
Gravel added to the excavated Roger Williams Inn terrace patio. Hand tooled decorative concrete will be added later.

Historic black and white pictures added to the walls near the elevators on the 4th floor. More historic pictures will be added to the 2nd & 3rd floor elevator areas.

January 2017
1980s paneling removed from guest rooms.
2016
November 2016
Work began on replacing wood paneling with drywall in the 2nd floor hallways and guest rooms.

May-August 2016
RWI terrace walls repaired and rebuilt.

RWI pressure washed and painted.



2015-2017
Lakeview Meeting Room (below Pillsbury Hall) is transformed into a first class 1950s-inspired meeting room at eye level to the lake for up to 400 people.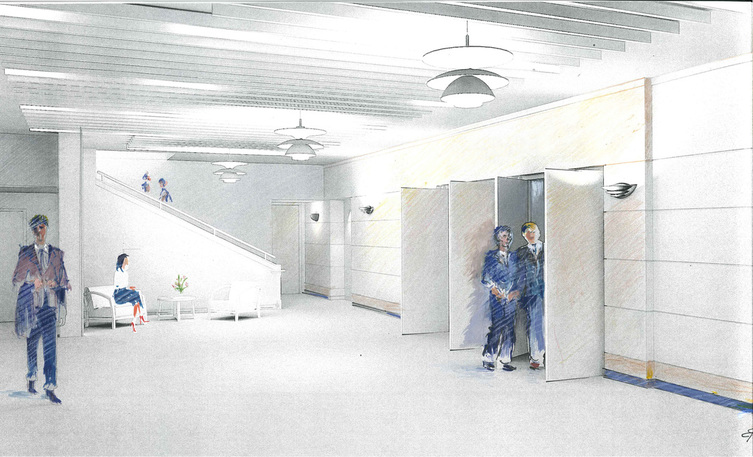 2015
December 2015
​Old brick is removed from the terrace walls.

October 2015
A section of the wall on the south side of Roger Williams Inn was opened up for handicap access to the patio from the sidewalk.







September 2015
Exterior south side masonry work and roof shingling complete.
April 2015
Administrative staff lend hands to clean, paint and move furniture.


4th floor room renovations complete.

Reproductions of vintage postcards decorate the rooms.









March 2015
New mattresses arrive, hallway carpet replaced and touch-up work wraps up in east wing 4th floor rooms.
2014
October 2014
Masonry repairs cured and exterior painting begun.

June 2014
Flowers added to the ledge above the entrance, as in the past.


Tall, ugly smokestacks replaced with smaller, less noticeable ones.


April 2014
New carpet installed in the south wing 4th floor hallway; new mattresses, bedding, headboards, dressers, night stands, and drapes added to rooms 405, 406, 407, 408, 409, 410 and 411.




---
2013

September 2013
American Baptist Men's Work Group paints.
2012
September 2012
American Baptist Men's Work Group paints and works on dropped ceilings.


August 2012
Work group from Valley Baptist Church in Appleton, Wisconsin cuts and places tiles for dropped ceilings, paints and replaces light fixtures